---
AAUW West Harris County Branch– November Meeting
Saturday, November 19 at 9:30 a.m.
Tracy Gee Community Center

Our speaker this month will be Dominique Royem who is the Music Director of the Fort Bend Symphony Orchestra.  Dominique is an active guest conductor and has worked with ensembles such as the Ukrainian State Orchestra, Plevin Philharmonic, Galveston Symphony, Moores Opera Center, Sugarland Opera, HBU Opera Theatre, and the Houston Civic Orchestra. She was the Resident Conductor for Bayou City Concert Musicals, Music Director for Houston Grand Opera's Opera to Go! during the 12-13 and 13-14 seasons, and the Conducting Fellow for the Allentown Symphony Orchestra's 2012-2013 season. Dominique received a Doctorate in Orchestral Conducting from the University of Houston -Moores School of Music. Her dissertation, entitled "Generic Integration and Its Expressive Potential in the Music of Kurt Weill and Richard Rodgers," uses semiotic and genre theory to illuminate the similarities between opera and musical theatre in the 1940s and 1950s.
Dominique currently

lectures at the Women's Institute of Houston. She will talk to us about her joy in bringing classical music to listeners everywhere. Check out her videos about Music History, Music Theory, and Pop Music on YouTube and various other social media platforms.
Lilian Care
Program Vice President
---
---
Legacy Circle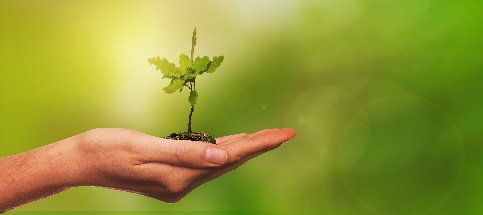 Ever since working on 5 Star Recognition for our branch last year, I have been very curious as to what was involved regarding becoming a Legacy Circle contributor. Legacy Circle has come up again in the next generation of 5 Star. My quest was to find the easiest way to set up a Legacy Circle bequest and then encourage other branch members to look into doing the same thing.  Legacy Circle funds promote equity and benefit women and girls in the future.
My first step was to check out AAUW National's website and then contact a representative of Legacy Circle. I did not want to set up a trust, change my will, or affect any other retirement programs I already had in place. I found out all I had to do was set up a savings account at my bank naming AAUW as the Paid-on Death (POD) beneficiary.  You don't need to open the account with thousands of dollars, a few hundred will do! Most banks want a minimum of $200.00 to open an account. Then, over time, you can add funds as you wish. Even after setting up the account, if you need to withdraw any money in the future, you can do that!  Not my intention, but good to know I have that flexibility. Once you have opened the account, you fill out a simple form called Legacy Circle Enrollment Form and forward it to AAUW National.  That form can be found on the national website.  AAUW Leave a Legacy
If anyone would like to know more, feel free to contact me.  I want to encourage other WHC members to participate in Legacy Circle now and in the years to come.
Sincerely,
Rose Ennis
President, WHC
---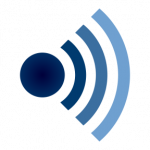 Member News Notification

Please send Becky French (bfrench1@flash.net), Corresponding Secretary, any news about our members they give you permission to share.
This year we are sending digital birthday cards to all members for whom we have dates, so if you've had a birthday since mid-July, please check your email inbox for a card. We hope you enjoy them.
 Becky French
Corresponding Secretary
---
To ensure that you do not miss any communications from the Branch, please send updates or corrections to your contact information to Mary Andersen
@  AAUW.Mary.Andersen@gmail.com