There is no Branch/Program Meeting for December.
Look for exciting, interesting, and informative programs in the New Year.

Lilian Care, Program Vice President
December 5, 2021
---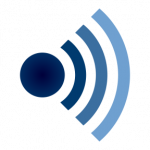 Member News Notification

Please send Becky French (bfrench1@flash.net), Corresponding Secretary, any news about our members they give you permission to share.
This year we are sending digital birthday cards to all members for whom we have dates, so if you've had a birthday since mid-July, please check your email inbox for a card. We hope you enjoy them.
 Becky French
Corresponding Secretary
---
To insure that you do not miss any communications from the Branch, please send updates or corrections to your contact information to Mary Andersen
@  AAUW.Mary.Andersen@gmail.com