---
October Meeting & Progra
IRAN
Saturday, November 14, 2020 – 10:00 a.m.

Chris Schaefer, an expert on affairs in the Middle East, will present our November 14 program, outlining for us the current situation in Iran.  Having been bombarded with news reports regarding the political situation as well as the economic picture in that nation, we will have an opportunity to hear a speaker who devotes his life to understanding others' points of view.  We all yearn for peace abroad, and he can lead us to a realization of the many-faceted problems that face our leaders as they make policy decisions.  This is an opportunity for us to become better informed about affairs in that part of the world.
Schaefer has taught courses about the history and politics of the Middle East at the University of Utah's Osher Learning Institute in Salt Lake City for over ten years.  He is the recipient of the university's Brooke Hopkins Award for Excellence in adult teaching.  In 2019 he brought his first course on the Middle East to the Women's Institute of Houston.
---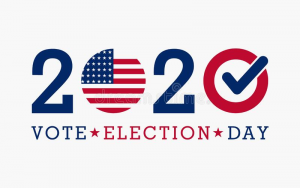 Tuesday, November 3rd
Early Voting: October 13-30
Last Day to Register: October 5
For example: For voters who are using a ballot by mail: the voter can drop off his/her ballot if they do not want to mail it in.  The drop off sites are currently listed as Harris County Clerk Annex locations. The voter may deliver their ballot in person and can't bring in another person's ballot by mail ballot. A picture ID is required.  Specific times and much more information is listed on the web site.
---
Meet a Member in December!
Please RSVP to receive the Zoom link

Remember that Zoom calls can be accessed by phone for anyone unable to connect virtually.
Calls will take place in:  August – November – February – Jun

Second Tuesday, 5:00 p.m. – Membership with Barbara Cage

Second Thursday, 5:00 p.m. –

AAUW

Funds/Fundraising with Margie Poole

Third Tuesday, 4:00 p.m. – Public Policy with Pat Rehm

Third Thursday, 4:00 p.m. – Program with Melodía Gutièrrez
Member News Notification

Please notify Suzanne Dalati, Corresponding Secretary, at sdalati@att.net, about any member news that is important to share with the membership and has been authorized to share by the member involved.
---
To insure that you do not miss any communications from the Branch, please send updates or corrections to your contact information to Mary Andersen at AAUW.Mary.Andersen@gmail.com