AAUW Texas State Outstanding Member Awarded to Carolyn Morris

Read about why she is so wonderful
– but you already may know!
---
Guest Speaker at the AAUW-WHC June, 2022 Luncheon
Dr. Sheila M. Katz,
Assistant Professor of Sociology at University of Houston.
Dr. Katz received her BA in Sociology and Women's Studies at the University of Georgia, her MA in Sociology from Vanderbilt, and her Ph.D. in Sociology also from Vanderbilt.
Prior to coming to the University of Houston, Dr. Katz was an assistant professor in the sociology department at Sonoma State University. From 2003-2013, Dr. Katz collaborated with the community-based organization, Low Income Families' Empowerment through Education, conducting community-based participatory research in the "Family Violence is NOT an Option" and the "Education Works" projects. Her research interests include Sociology of Gender, Sociology of Poverty, Inequality, Social Policy, Qualitative Methodologies, Sociology of Education, Sociology of Drugs
Dr. Katz received a research grant from AAUW, Summer Publication Fellowship, in the amount of $6,000 to finish her book, Reformed American Dreams.  Her book explores the experiences of low-income single mothers who pursued higher education while on welfare after the 1996 welfare reforms. Reformed American Dreams takes up their struggle to raise families, attend school, and become student activists, all while trying to escape poverty. Katz highlights mothers' experiences as they pursued higher education on welfare and became grassroots activists during the Great Recession.
Dr. Katz will bring some of her books to our lunch and they will be for sale for $20.  This is cheaper than the Amazon price.
Please join our branch members for an interesting and timely topic from an AAUW grant recipient!
Complete Reservation Form
---
Legacy Circle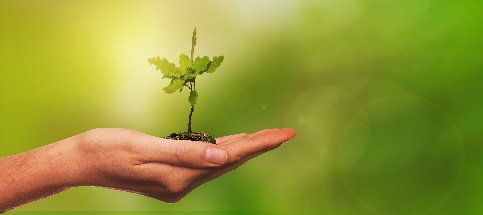 Ever since working on 5 Star Recognition for our branch last year, I have been very curious as to what was involved regarding becoming a Legacy Circle contributor. Legacy Circle has come up again in the next generation of 5 Star. My quest was to find the easiest way to set up a Legacy Circle bequest and then encourage other branch members to look into doing the same thing.  Legacy Circle funds promote equity and benefit women and girls in the future.
My first step was to check out AAUW National's website and then contact a representative of Legacy Circle. I did not want to set up a trust, change my will, or affect any other retirement programs I already had in place. I found out all I had to do was set up a savings account at my bank naming AAUW as the Paid-on Death (POD) beneficiary.  You don't need to open the account with thousands of dollars, a few hundred will do! Most banks want a minimum of $200.00 to open an account. Then, over time, you can add funds as you wish. Even after setting up the account, if you need to withdraw any money in the future, you can do that!  Not my intention, but good to know I have that flexibility. Once you have opened the account, you fill out a simple form called Legacy Circle Enrollment Form and forward it to AAUW National.  That form can be found on the national website.  AAUW Leave a Legacy
If anyone would like to know more, feel free to contact me.  I want to encourage other WHC members to participate in Legacy Circle now and in the years to come.
Sincerely,
Rose Ennis
President, WHC
---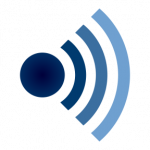 Member News Notification

Please send Becky French (bfrench1@flash.net), Corresponding Secretary, any news about our members they give you permission to share.
This year we are sending digital birthday cards to all members for whom we have dates, so if you've had a birthday since mid-July, please check your email inbox for a card. We hope you enjoy them.
 Becky French
Corresponding Secretary
---
To insure that you do not miss any communications from the Branch, please send updates or corrections to your contact information to Mary Andersen
@  AAUW.Mary.Andersen@gmail.com