---

Note:  There is no monthly meeting and program in December.
Happy Holidays!  Would you like to get together with a few friends but need help accessing Zoom?  You can use our AAUW account.  The account can be used by members to keep in touch with other members, even former members.  Why not plan a virtual holiday party with some of your AAUW friends.  Just email me at morriscs@aol.com to arrange a day and time.
 Many AAUW members in Orange, TX have been hit hard by the series of hurricanes that went through the area this year.  I asked our district representative, Betsy Cabalro, for the addresses of the members so we can express sympathy and invite them to our Zoom meetings and activities.  Many are just now getting some services back.  Our board will reach out by email, but a snail mail letter is always more personal. If you would like to write a note, please let me know.  I will be happy to pair you with a name and send you the address.
 Are you missing the Cultural Tours? I am!  I recently watched a Preservation Houston tour of Mission Control at NASA.  It was a wonderful walk down memory lane.  Check out this link for interesting Houston tours https://preservationhouston.org/goodbricktour.
 Arlene Baker called to thank all her WHC friends for making her move so much easier.  She is now settled in her apartment.  Do you know AAUW members who have moved?  Sometimes in the excitement of the move, they forget to send us their new address.  Please help us keep our database up-to-date.  While we have joined together because we believe in equity for women, our branch is strong because of the relationships developed between members.
 All I want for Christmas, Hanukah, Kwanza, and all the other holidays is a good vaccine!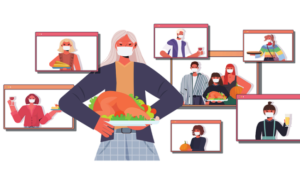 Stay Safe!  Have Fun!
Carolyn Morris
Branch President
---
Five Star Recognition Program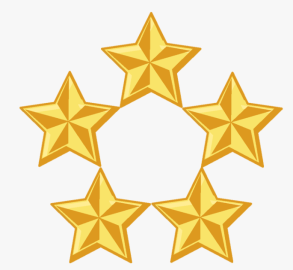 AAUW's Five Star Recognition Program rewards affiliate branches for aligning our local work with AAUW's Strategic Plan to advance gender equity for women and girls. AAUW-West Harris County Branch recently received our first Star in the area of Communication and External Relations. Susan Boone's excellent work updating our website helped us earn this Star.  Please visit aauw-whc.org to see the changes.  Susan has done an incredible job, so please check it out! Everything you want to know about our branch can now be found online.
Four additional Stars are being sought: Programs, Advancement, Public Policy & Research, and Governance & Sustainability.  Future newsletters will keep you apprised of our progress.
Mary Peterson and Rose Ennis
---
Please RSVP to receive the Zoom link

Remember that Zoom calls can be accessed by phone for anyone unable to connect virtually.
Calls will take place in:  February – Jun

Second Tuesday, 5:00 p.m. – Membership with Barbara Cage

Second Thursday, 5:00 p.m. –

AAUW

Funds/Fundraising with Margie Poole

Third Tuesday, 4:00 p.m. – Public Policy with Pat Rehm

Third Thursday, 4:00 p.m. – Program with Melodía Gutièrrez
Member News Notification

Please notify Suzanne Dalati, Corresponding Secretary, at sdalati@att.net, about any member news that is important to share with the membership and has been authorized to share by the member involved.
---
To insure that you do not miss any communications from the Branch, please send updates or corrections to your contact information to Mary Andersen at AAUW.Mary.Andersen@gmail.com