MARCH ANNUAL MEETING
ELECTION OF OFFICERS
Saturday, March 23, 2019 at 9:30 A.M.
Tracy Gee Community Center
3599 Westcenter Drive, Houston 77042
Plan to attend AAUW West Harris County Branch's Annual Meeting on March 23. It is an important meeting as we will be electing officers. The Nominating Committee has presented a slate of officer candidates and nominations will be accepted from the floor prior to voting. A quorum of 20% of branch membership is required. There will also be a vote on changing the bylaws (see below).
Following the meeting there will be a potluck luncheon, so bring a dish to share with other attendees.
Malinda Gaul, President of AAUW Texas, will be our spea ker on March 23 and will address the gender pay gap in light of the upcoming Equal Pay Day on April 2. Malinda is eminently qualified to speak on this issue since she has been practicing employment law representing employees for more than 35 years. She received her undergraduate and law degrees from Baylor University. She is currently serving as President of the Texas Employment Lawyers Association and on the boards of the Equal Justice Center and San Antonio Youth Literacy. Malinda was selected by her fellow attorneys in 2018 as one of the four best lawyers in Texas in the area of employment law.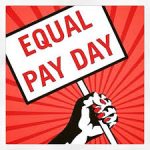 Malinda recently completed four years on the AAUW national board of directors, 2013-2017, including two years on the executive committee. Her other experience includes AAUW Texas President, 2002-2004; AAUW San Antonio President, 2006-2008; offices on committees at the branch, state and national levels from 1989 to the present.
Malinda's professional and volunteer work focuses on achieving equity for all people through education and work opportunities.
---
BYLAWS AMENDMENT TO BE VOTED ON AT ANNUAL MEETING
At the branch meeting on March 23, the "Annual Meeting," we will be electing officers and voting to amend the Bylaws of AAUW-West Harris County.
The change to the bylaws includes adding an assistant vice president for AAUW Funds as an elected officer serving a one year term. The following year she would become the vice president for AAUW Funds. This would bring the Bylaws into compliance with the practice our branch has had in recent years. If you want a copy of the exact wording for this proposed change in Bylaws, contact Margaret Carlson, parliamentarian, at 713 419-2686.
To elect officers and amend the Bylaws at the Annual Meeting requires a quorum of 20% of the membership (47 members). Please attend the March 23 meeting to ensure a quorum is present.
---
Member News Notification

Please notify Suzanne Dalati, Corresponding Secretary, at sdalati@att.net, about any member news that is important to share with the membership and has been authorized to share by the member involved.
---
To insure that you do not miss any communications from the Branch, please send updates or corrections to your contact information to Margaret Carlson at AAUW.Margaret.Carlson@gmail.com.