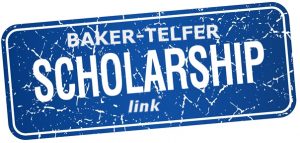 Applications for the Baker-Telfer STEM Scholarship are now being accepted. 
Click on the image to access information & application.
Due to Houston stay at home proclamation, and the closing of area school districts application deadline has been extended to April 15. We understand that with school districts shuttered, you may not be able to obtain an "official" transcript copy.  In that case, please submit the most up-to-date transcript available.

---
March Branch Meeting
"Don't Fall for a Scam!"


Cancelleld!
The March 21 meeting is one of the most important meetings of the year. Because this meeting was cancelled; the branch will be conducting an online vote for the incoming slate of officers. Watch your emails for the notification to vote.
Stay Safe & At a Distance!

Scam artists are skillful criminals who successfully change their schemes on an ongoing basis to steal money from their victims. The number of people caught in scams, like foreign lotteries and grandparent scams, are increasing every day. Jennifer Salazar, program director of the Better Business Bureau Education Foundation in Houston, will tell us about the latest scams and how you can protect yourself from becoming a victim.
---

Link to AAUW_Work Smart
Sign up to take the online class!
---
Member News Notification

Please notify Suzanne Dalati, Corresponding Secretary, at sdalati@att.net, about any member news that is important to share with the membership and has been authorized to share by the member involved.
---
To insure that you do not miss any communications from the Branch, please send updates or corrections to your contact information to Mary Andersen at AAUW.Mary.Andersen@gmail.com