Fall Funds Campaign:  Thank you, thank you, thank you!!!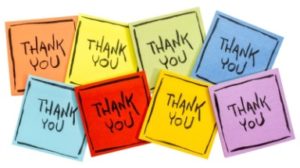 I am so proud of you, and personally humbled by the generosity our membership has given to the AAUW Greatest Needs Fund and our own Baker-Telfer Scholarship for high school graduating seniors.   No pandemic got in our way! As a matter of fact, forty seven members now have a holiday face mask and sleep mask for being donors to our local and National charitable goals. Of the $9,000 raised so far, through your on-going support, $6,000 was given to the Baker-Telfer Scholarship and $3,000 to AAUW Greatest Needs funds. Forty women will now be on the invitation list for our spectacular outdoor luncheon to be held this next spring thanking them for their generosity.
What do I hear? You still want to donate?  You can but we want to make you aware of our extended time table for donations to include the month of November.  Any amount is welcome; however $100.00 will ensure the coveted luncheon invitation.  This branch would so love to get to the $10,000 threshold.   Checks for Baker-Telfer should be separate from checks for the AAUW Greatest Needs fund.
Send to: 
Susan Dunten
1706 Rushbrook Drive
Houston, TX  77077
Great effort has been put into fundraising this fall with our Masked Ball event promoting our worthwhile causes because we are not sure we can have our usual spring fashion show fundraiser due to the virus. Please consider giving now if you haven't done so already.
Thank you, thank you, thank you.  From the bottom of my heart to your heart,
---
The Baker-Telfer Scholarship has never been more important.  I hope we can be extra generous this year to show our caring, even during a pandemic.
West Harris County Branch of AAUW is the largest branch in Texas so we should be the largest donors in the state!  I really have no idea how much the other branches give, but I hope we can continue to show our gratitude and generosity.
Your long time member and Funds co Vice President,
Susan Dunten
Every gift to AAUW makes a difference — but your dollars go furthest when you donate to the AAUW Greatest Needs Fund or our strategic focus areas. This fund allows AAUW to respond rapidly, in our communications and advocacy, to critical issues affecting women as they emerge — whether it's a new threat to Title IX, an opportunity to partner with employers, or the dawn of a social justice movement like #MeToo. When donations are not restricted to fellowships or specific projects, we have the dollars we need to pivot as the national dialogue shifts — and get our work covered by major media outlets such as the New York Times, CNN and Fortune.
Greatest Needs is also what fuels our groundbreaking research and effective advocacy work to pass fair-pay laws and other key equity legislation.
Giving to Greatest Needs is a great way to ensure AAUW's continued visibility, relevance and sustainability. On the donation form, please select "Use my gift where it's needed most" to contribute to this important fund.
---
The Legal Advocacy Fund (LAF) works to challenge sex discrimination in higher education and the workplace. Resources range from community outreach programs to backing of major cases.
Sex discrimination today takes a variety of forms: unfair pay, pregnancy discrimination, sexual harassment, sexual assault, and violations of Title IX of the Education Amendments of 1972 which can affect both women and men. LAF addresses these barriers by informing people of their rights and using the legal system to seek justice and change.
LAF is involved with a number of gender related issues. Women workers denied promotions at Wal-Mart, military veteran survivors of sexual assault, and college/university staff who are experiencing unfair pay are some of the plaintiffs AAUW assists through the case support program.
More information can be found by clicking the following link.
https://www.aauw.org/what-we-do/legal-resources/
The Foundation's cornerstone has always been the remarkable energy and commitment of AAUW members, other individuals, corporations, and foundations that make contributions and help raise money for the Foundation's work.
---
---