Support Local Scholarships for HISD, SBISD, and Alief ISD Students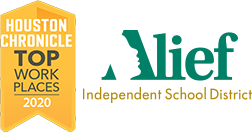 Your generous donations ensure a brighter future for our local students! Make your check payable to Baker-Telfer Scholarship Fund then give or mail to Carolyn Morris 11159 Riverview Way Houston TX 77042-7309. (Save a stamp and include your check for our national AAUW Greatest Needs Funds in the same envelope.) Donations are tax deductible.
Baker-Telfer Scholarship Fund Information
The AAUW-West Harris County Branch established the Baker-Telfer Scholarship Fund in 1994 in memory of the sons of Arlene Baker and Carol Telfer. Scholarships are awarded to women graduates from HISD, SBISD, and Alief ISD who are planning to study a STEM field in college.
Thank you to those of you who donated to the Baker-Telfer Scholarship Fund in October and November. The support for these scholarships comes from the generosity of our members who donate to commemorate loved ones or special events. The fund for our 2022 recipients is well on its way to covering the $6,000 needed for the three scholarships.
Jan Kerekgyarto
---
2021 Baker/Telfer Scholarship Award Recipients
We are delighted to announce this year's recipients of the AAUW-West Harris County Branch Baker-Telfer Scholarships for girls pursuing a STEM career. Due to the generous donations of AAUW West Harris County branch, we are able to award each young woman $2000. The award is sent to the girl's school to offset tuition expenses. The scholarships were created in memory of the sons of Carol Telfer and Arlene Baker. Carol and Arlene were early members of West Harris County branch.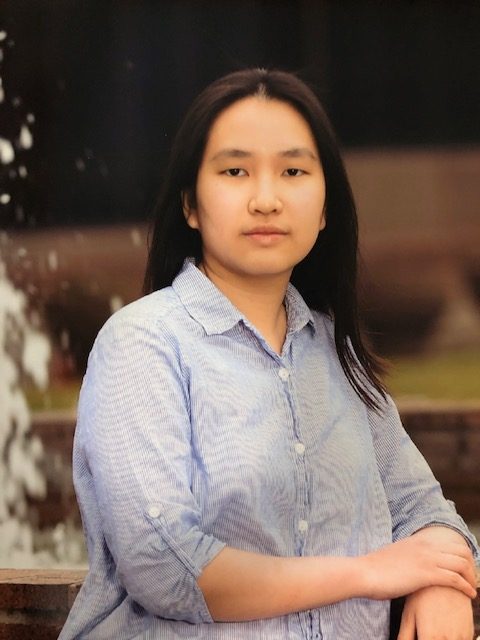 From Alief ISD, please congratulate Nhien Nguyen who graduated in May from the Alief Early College High School and received an Associate Degree in Science from Houston Community College at the same time. Miss Nguyen, who is fluent in both English and Vietnamese, entered the University of Houston as a junior. She is well on her way to a degree in chemistry, with a minor in psychology. Her ultimate goal is to become a neurologist.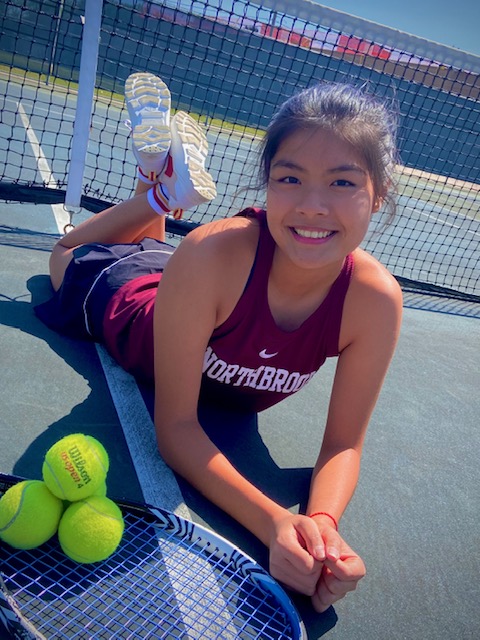 Our next scholarship recipient is Ngoc Ngo who graduated from Northbrook High School in Spring Branch ISD. Miss Ngo reads, writes, and speaks Vietnamese fluently. She has placed in Texas UIL Math competitions and was a varsity tennis player at Northbrook. She is enrolled in the pre-med program at the University of Texas at Austin with a major in biology. Her goal is to become a cardiovascular surgeon.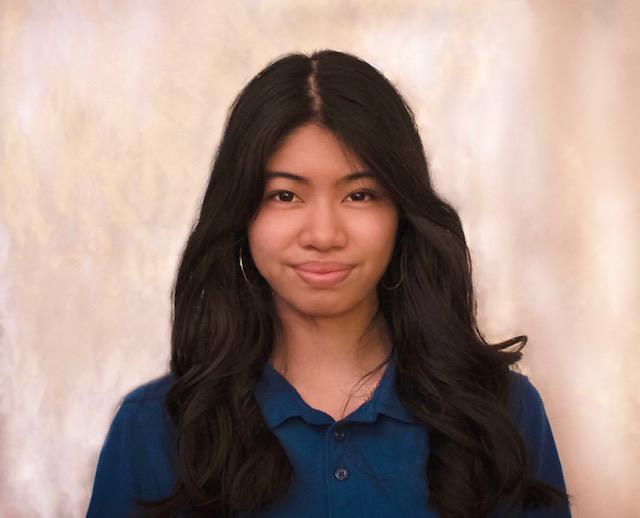 From Houston ISD, we honor Marie Augustin who graduated from Westside High School in May. Miss Augustin's special interests include the visual arts in which she has received multiple awards; 3D modeling; and public speaking. She is attending the University of Texas at Austin with a double major in architecture and architectural engineering. Ultimately, she wants to specialize in designing and building sustainable commercial buildings.
The Baker-Telfer Scholarship Fund has received many donations in memory of longtime member Barbara Hopkins. The farthest donations came from Barb's Mt. Carmel, Illinois, high school class and Dawn Katz former longtime members now residing in Grafton, Wisconsin.  Many will remember Dawn as a competitive ping pong champ. You will be glad to know she still plays ping pong, bridge, pickleball and bowls.  May we all remain as active.
Baker-Telfer is a 501c3 charity. As such, it has separate officers from West Harris County. However, all activity is overseen by the West Harris County Branch. Out-going President, Cathy Urquhart is being replaced by Jan Kerekgyarto. Sharon Pope, former treasurer, has been replaced by Carolyn Morris.  Sharon remains a board member. Also remaining as board member, is Shari Mauthner. Leaving the board is Pat Dach. Please join us in thanking Pat for her 16 plus years of managing the scholarship fund. Under her guidance, more than 40 girls have received scholarships.
Baker-Telfer Scholarship Donations can be sent to:
Carolyn Morris
11159 Riverview Way
Houston, TX 77042
Scholarship Objective: Encourage young women to pursue the fields of science, technology, engineering, and mathematics at the university level.
Application Deadline: TBA
Applicant Requirements: Must meet ALL of the following requirements:
Female high school senior pursuing collegiate study in the STEM fields with a combined score of at least 1050 in the reading and math portions of the SAT or a score of 21 on the ACT
Must be enrolled as a full-time student in Alief ISD, Spring Branch ISD, or Houston ISD
Must be applying to a four year college or university anywhere in the United States
Must provide FAFSA form that shows parents' income and student's FAFSA score
Student is ineligible for this scholarship if she has already received a full university scholarship that covers tuition, books, room and board, and transportation.
Scholarship Award: A one-time scholarship per recipient of $2000. Three scholarships will be awarded: one from each of the school districts. Recipient is encouraged to attend and be recognized at an AAUW Awards Luncheon in May or June. Award money is sent directly to the College or University after proof of enrollment is received.
Scholarship Sponsor: American Association of University Women, West Harris County Branch, http://aauw-whc.org.
Scholarship Selection Criteria: An evaluation committee made up of board members receives the applications and selects one (1) recipient per year from each of the Alief, Houston, and Spring Branch ISDs. Winners will be notified by mail or email by the middle of May. Names of winners will be posted at http://westharriscounty-tx.aauw.net/about/scholarships.
To access the online application, interested students will click the link below to open the application in Survey Monkey. You must have the documents listed below ready to upload and in .pdf format. You must be able to complete the application in one session.
Before beginning, be sure you have a .pdf version of:
An official high school transcript
Your SAT and/or ACT scores
Your FAFSA score
A resumé detailing your high school activities, including honors or recognitions you have received
An essay of no more than 250 words describing your educational goals and career aspirations for the future. This must be written before you start the application.
Completing the Application
Remember: you must be able to complete the application in one session. You must have all required documents created and in .pdf format ready to upload. In addition to those required .pdf documents, you must be able to enter the contact information for your parent/guardian, a list of any additional awards or scholarships you have recently received, and a list of all colleges/universities to which you have applied.
Click this link to start the survey:  https://www.surveymonkey.com/r/Y7J5555