Breaking News!
$10,000 Gift to Baker-Telfer Scholarship Fund
Let me begin by thanking long time member Pat Thomsen and her husband, Leon, for their generous donation to the Baker-Telfer Scholarship Fund. They are infusing The Fund with a one-time donation of $10,000. In appreciation, our WHC Board of Directors voted unanimously to rename the scholarship the Thomsen-Baker-Telfer Scholarship Fund. Arlene Baker and the Telfer family, represented by their daughter, are in full agreement with the name change.
In the meantime, work is proceeding with the help of Pat Dach, longtime custodian of the scholarship, to complete the necessary paperwork to make the new name official. Also, thanks go to Carolyn Morris who worked diligently with Pat Thomsen on this endeavor. I was privileged to be part of this decision. I am so grateful that Pat and Leon decided to support our branch's efforts to promote a STEM education to senior girls in Spring Branch, Houston, and Alief School Districts.
For those that do not know, the Baker-Telfer Scholarship Fund has only one member, AAUW-WHC Branch. Following, the guidelines of WHC procedures and the legal document of the fund, the board of Baker-Telfer recommended the name change to the AAUW-WHC board. The WHC board acting as the sole member approved the name change to the Fund. Proper procedures were followed in making this change.
AAUW-WHC will continue to vigorously fundraise for the Thomson-Baker-Telfer Scholarship Fund with the hope of increasing the amount and number of scholarships. The current balance of the fund is $19,411.13. We have a number of applicants from the three districts and will be awarding $6,000 this spring. With the $10,000 Thomson gift, minus the $6,000 awards, the balance in June will be over $23,000.
---
Application
Scholarship Objective: Encourage young women to pursue the fields of science, technology, engineering, and mathematics at the university level.
Application Deadline Wednesday, April 13, 2022, at 11:59 pm.
Applicant Requirements: Must meet ALL of the following requirements:
Female high school senior pursuing collegiate study in the STEM fields with a combined score of at least 1050 in the reading and math portions of the SAT or a score of 21 on the ACT
Must be enrolled as a full-time student in Alief ISD, Spring Branch ISD, or Houston ISD
Must be applying to a four year college or university anywhere in the United States
Must provide FAFSA or TASFA information
Student is ineligible for this scholarship if she has already received a full university scholarship that covers tuition, books, room and board, and transportation
Scholarship Award: A one-time scholarship per recipient of $2000. Three scholarships will be awarded: one from each of the school districts. Recipient is encouraged to attend and be recognized at an AAUW Awards Luncheon in May or June. Award money is sent directly to the College or University after proof of enrollment is received.
Scholarship Sponsor: American Association of University Women, West Harris County Branch, http://aauw-whc.org.
Scholarship Selection Criteria: An evaluation committee made up of board members receives the applications and selects one (1) recipient per year from each of the Alief, Houston, and Spring Branch ISDs. Winners will be notified by mail or email by the middle of May. Names of winners will be posted at http://westharriscounty-tx.aauw.net/about/scholarships.
To access the online application, interested students will click the link below to open the application in Survey Monkey. You must have the documents listed below ready to upload and in .pdf format. You must be able to complete the application in one session.
Before beginning, be sure you have a .pdf version of:
An official high school transcript
Your SAT and/or ACT scores
Either one of these two documents:
a.  Your FAFSA-Student Aid Report (SAR) showing parents' income and EFC; or
b.  A copy of your TASFA
A resumé detailing your high school activities, including honors or recognitions you have received
An essay of no more than 250 words describing your educational goals and career aspirations for the future. This must be written before you start the application.
Completing the Application
Remember: you must be able to complete the application in one session. You must have all required documents created and in .pdf format ready to upload. In addition to those required .pdf documents, you must be able to enter the contact information for your parent/guardian, a list of any additional awards or scholarships you have recently received, and a list of all colleges/universities to which you have applied.
---
Dear American Association of University Women,
My name is Ngoc Quynh Ngo, the receiver of the Baker-Telfer Scholarship 2021. I am writing this email so as to express my appreciation for your help upon my entrance to the college education career at The University of Texas at Austin!
I was able to complete my very first college semester without any worry about funding and financial aid due to your help with the scholarship mentioned above. Without the trouble of worrying about that, I had more time to give the best effort in my classes and was able to finish the Fall 2021 semester with a 4.0 GPA! Despite ups and downs and several all-nighters, I really enjoyed the new experience and appreciated that I was luckier than many others as I was able to find myself a support system through joining organizations such as AMSA (American Medical Student Association) – which I hope to be a great resource to help me on the way of finishing my bachelor's degree in biology, and VSA (Vietnamese Student Association) – where I hope to find the familiarity of culture. As of right now, I am on a pre-med track with the hope of achieving a Bachelor Science in Biology Degree by May 2025. I am planning on minoring in Race, Indigeneity, and Migration as well, since I am very interested in such a field and will study abroad in Cape Town, South Africa in May of 2022 for 1 month as a part of discovering more about Diversity and Culture. I am also taking an EMT (emergency medical technician) course beside my UT classes and am expected to be working in that field along with being a Chemistry Course assistant in Spring 2022.
Once again, thank you for your consideration for the Baker- Telfer Scholarship and I hope to stay in touch in the future!
Best regards,
Ngoc Quynh Ngo
Support Local Scholarships for HISD, SBISD, and Alief ISD Students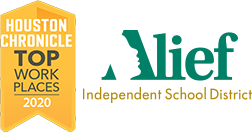 Your generous donations ensure a brighter future for our local students! Make your check payable to Baker-Telfer Scholarship Fund then give or mail to Carolyn Morris 11159 Riverview Way Houston TX 77042-7309. (Save a stamp and include your check for our national AAUW Greatest Needs Funds in the same envelope.) Donations are tax deductible.
Baker-Telfer Scholarship Fund Information
The AAUW-West Harris County Branch established the Baker-Telfer Scholarship Fund in 1994 in memory of the sons of Arlene Baker and Carol Telfer. Scholarships are awarded to women graduates from HISD, SBISD, and Alief ISD who are planning to study a STEM field in college.
Thank you to those of you who donated to the Baker-Telfer Scholarship Fund in October and November. The support for these scholarships comes from the generosity of our members who donate to commemorate loved ones or special events. The fund for our 2022 recipients is well on its way to covering the $6,000 needed for the three scholarships.
Jan Kerekgyarto
---
2021 Baker/Telfer Scholarship Award Recipients
We are delighted to announce this year's recipients of the AAUW-West Harris County Branch Baker-Telfer Scholarships for girls pursuing a STEM career. Due to the generous donations of AAUW West Harris County branch, we are able to award each young woman $2000. The award is sent to the girl's school to offset tuition expenses. The scholarships were created in memory of the sons of Carol Telfer and Arlene Baker. Carol and Arlene were early members of West Harris County branch.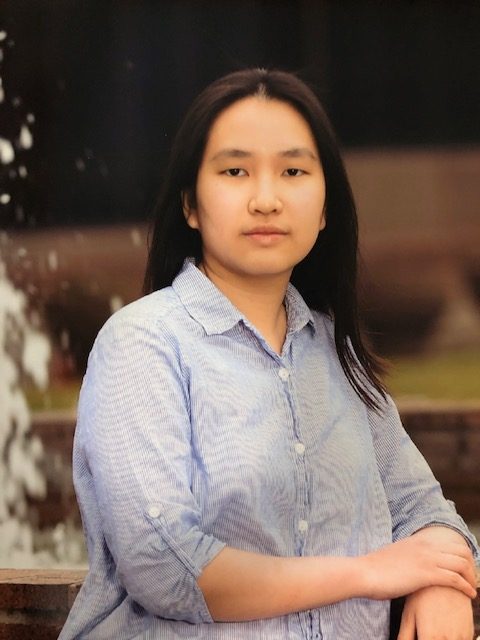 From Alief ISD, please congratulate Nhien Nguyen who graduated in May from the Alief Early College High School and received an Associate Degree in Science from Houston Community College at the same time. Miss Nguyen, who is fluent in both English and Vietnamese, entered the University of Houston as a junior. She is well on her way to a degree in chemistry, with a minor in psychology. Her ultimate goal is to become a neurologist.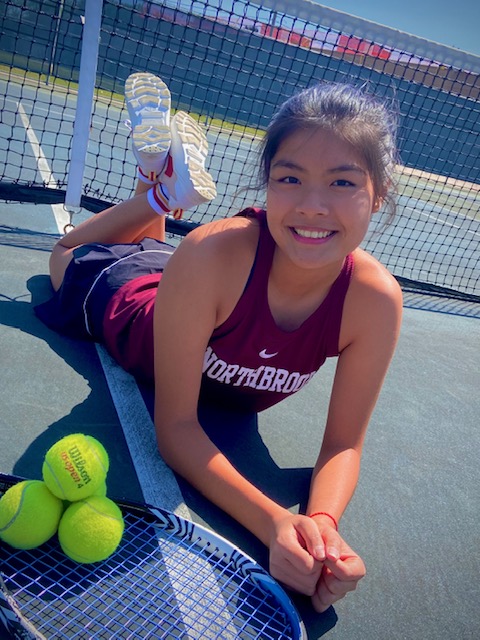 Our next scholarship recipient is Ngoc Ngo who graduated from Northbrook High School in Spring Branch ISD. Miss Ngo reads, writes, and speaks Vietnamese fluently. She has placed in Texas UIL Math competitions and was a varsity tennis player at Northbrook. She is enrolled in the pre-med program at the University of Texas at Austin with a major in biology. Her goal is to become a cardiovascular surgeon.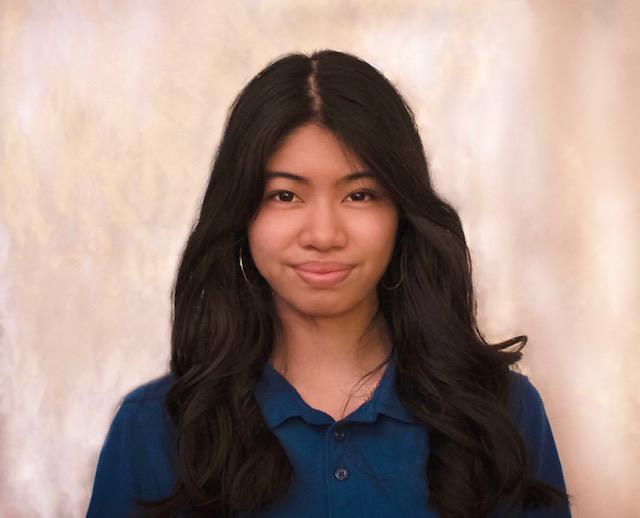 From Houston ISD, we honor Marie Augustin who graduated from Westside High School in May. Miss Augustin's special interests include the visual arts in which she has received multiple awards; 3D modeling; and public speaking. She is attending the University of Texas at Austin with a double major in architecture and architectural engineering. Ultimately, she wants to specialize in designing and building sustainable commercial buildings.
Baker-Telfer Scholarship Donations can be sent to:
Carolyn Morris
11159 Riverview Way
Houston, TX 77042