AAUW Action Network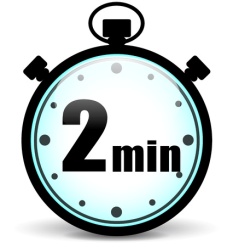 AAUW makes it easy to stay informed about women's issues.  When you sign up for the Two Minute Activist, you will receive emails with the information you need to call or quickly send email messages to your members of Congress.  At times, issues being brought up in Texas will also be addressed.  The link to sign up is found at https://www.aauw.org/act/two-minute-activist/
You will receive an email from AAUW on an issue when it is being considered.  The email will provide a letter that allows you to quickly communicate your opinion to your congressional representatives.  You can personalize the letter as you like.  Your representatives are noted and all you do is click to send the email to them. The more our legislators hear from their constituents, the more likely they are to support or oppose specific bills or, in some cases, improve and expand the proposed legislation. When a group of us collectively ask them to focus on an issue, they listen. It takes all of us to be involved.
Even if you choose not to contact your representative, the releases will keep you informed on topics such as civil rights, STEM, economic security, education, Title IX, and pay equity.
Take time to sign up today.
Subscribe to the AAUW
Action Network newsletter at https://www.aauw.org/act/two-minute-
activist/. It is easy. Form is at the bottom of the page. All you have to provide is your email and zip code. As a subscriber you will receive email alerts to keep you up to date on the issues. The Two Minute Activist allows you to quickly contact by email or text your legislators to take timely action on AAUW Public Policy Priority topics that you want to support.
Send emails and texts to your legislators to fight for equal pay, family leave, stopping sexual harassment, equality in education and more. Sign up to get regular alerts to be able to take timely action.


Georgia Kimmel,
AAUW-WHC Public Policy Chair
AAUW Texas Public Policy Committee Member
Advocacy Toolkit
AAUW has always stood for solutions that work for all women and families — and we do not intend to stop now. AAUW's advocacy has made women's voices heard from the White House to Congress to the statehouse, and your voice is needed now more than ever! That's why AAUW has compiled a set of resources to guide you in advocating for women and girls through a variety of tactics and actions.
Two Minute Activist – scroll to the bottom of the page for particular interests.