Election Of New Branch Officers 2022-2023
Congratulations to the new West Harris Branch officers who were elected at the March 19, 2022 branch meeting.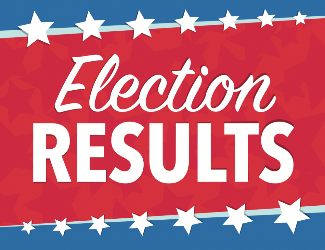 President-elect:  Pat Farnell
Membership Vice President:  Carolyn Stoffel
Assistant Vice President of AAUW Funds:  Diane Statham
Recording Secretary:  Sheila Jaynes
These new officers will be installed at the branch meeting in June. A sincere thank you to each of them for their willingness to share their time and talents with the WHC Branch.
Sharon Jorgeson
Elected Officers 2021 – 2022
President – Rose Ennis
President–Elect – Anne Amador
Vice President for Program – Lilian Care
Vice President for Membership – Carolyn Stoffel
Vice President for AAUW Funds- Debbie Campbell
Assistant Vice President for AAUW Funds – Roslyn Metchis
Recording Secretary – Cheri Jackson
Corresponding Secretary – Becky French
Finance Officer -Diana Tiberia
Past President – Carolyn Morris
Appointed Committee Chairs and Representatives
Activities Coordinator: Sharon Jorgeson
Baker-Telfer Scholarship: Sharon Pope, Cathy Urquhart, Shari Mauthner
By-Laws: Margaret Carlson
Database Manager: Mary Andersen
Directory Editor: Pam Doan
Historian: Martha Ewell
Holiday Party Chair: Rose Ennis
Hospitality: Kris Bybee-Finley
Newsletter Editor:  Jacque Dennis
Public Policy: Georgia Kimmel
Student Chapter Liaison:  Anne Amador
Web Mistress: Susan Boone
Activity and Interest Group Chairs and Co-chairs

Coordinator:  Sharon Jorgeson
Byway Birders: Pat Dach, Pat Pease
Cultural Activities: Pat Farnell
Garden Divas: Susan Boone
Gourmet:
     Classic:      Barbara Cook, Kris Bybee-Finley
Nouveau: Diane Statham
Great Decisions:
     Thursday Afternoon Group:   Martha Ewell
     Tuesday Afternoon Group:   Pat Thomsen
     Wednesday Evening Group:   Willette Norman
Hiking Honeys:  Melba Armstrong, Sara Dalton
Vicarious Voyagers:  Diana Guarniere
Wine, Women & Wisdom:  Marie Helmy, Dorothy Lauterbach
The Wise Group: Karen North
Book Clubs: 
       Afternoon Contemporary Literature: Daphne Scharar,  Linda Morgan
       Contemporary Readers: Margaret Gruss, Sharon Pope
         Enjoying History: Nancy Gusler, Nancy Guilloud
         Evening Contemporary Literature: Jo Glidewell
         Mystery Book Group: Melba Armstrong, Pat Pease
         Outstanding Literature:  Leigh Rappole, Barbara Butler
ZOOM:  Carolyn Morris
---
Branch Past Presidents
Arlene Baker 1976-1978
Jean Legge 1978
Diana Guarniere 1978-l980
Carol Ashton 1980-1982
Rita Tucker 1982-1983
Betty Brents 1983-1984
Margaret Ann Carlson 1984-1985
Marilyn Arendt 1985-1986
Betty Berkey 1986-1988
Gayle Baker 1988-1990
Marilyn Arendt 1990-1992
Barbara Albright Hopkins 1992-1994
Susan Dunten 1994-1996
Lynn Patterson Smith 1996-1998
Elizabeth Houston 1998-2000
Becky Townsend 2000-2002
Marietta Hostak 2002-2004
Roslyn Metchis 2004-2005
Remi Willoughby 2005-2006
Susan Alami 2006-2008
Mary Edwards 2008-2010
Diana Guarniere 2010-2012
Betty McCutchan 2012-2014
Traci Jensen 2014-2016
Nancy Guilloud 2016-2017
Anne Amador 2017-2018
Sharon Jorgeson 2018-2019
Mary Peterson  2019-2020
Carolyn Morris 2020-2021
AAUW-West Harris County Branch  — 2020-2021 Budget
     Revenue
          Local Dues (200*$11) $ 2,200.00
          Directory Ads $ 440.00
          Directory Sales $ 25.00
          Christmas Party $ –
          Spring Luncheon $ 2,350.00
      Total Revenue $ 5,015.00

     Expenses
          Memorials $ 250.00
          Hospitality Supplies $ 125.00
          Program Incidentals/Speakers $ 600.00
          Corresponding Secretary $ 80.00
          Postage & cards $ 50.00
          Amer Greetings ecard subscript $ 30.00
          Newsletter $ 75.00
          Copying $ 37.50
          Mailing $ 37.50
          Directory $ 900.00
          Printing $ 650.00
          Mailing $ 250.00
          Online Expenses $ 50.00 – /domain name rental
          Operating Supplies $ 290.00
          Office Supplies $ 200.00
          President's Pin $ 90.00
          Rice Student Affiliate $ 300.00
          Conferences & Conventions $ 500.00
          Post Office Box $ 100.00
          Liability Insurance $ 175.00
          Membership (Includes Fall Coffee) $ 400.00
          Postage & Dues Letter $ 200.00
          Invitations $ 50.00
          Food $ 100.00
          Decorations/bags $ –
          Church Rental/Equip $ –
          Flowers $ 50.00
          Spring Luncheon $ 2,350.00
          Facility rental/food $ 2,000.00
          Facility AV $ 200.00
          Flowers $ 125.00
          Program printing $ 25.00
          Christmas Party $ –
Total Expenses $ 6,195.00

Revenue less Expenses $ (1,180.00)