West Harris County Branch Board Meetings – 2022-2023
Meets the 2nd Monday of the month at 5:00 p.m. via ZOOM (until further notice)

The Zoom account is now set up with the following account. aauwwhczoom@gmail.com.  The account is available for use by all WHC groups listed in the yearbook.  It may also be used by other WHC work groups with permission of the president.  I would like to have a small group that can schedule and conduct Zoom meetings for WHC.  Please let me know if are willing to help with Zoom.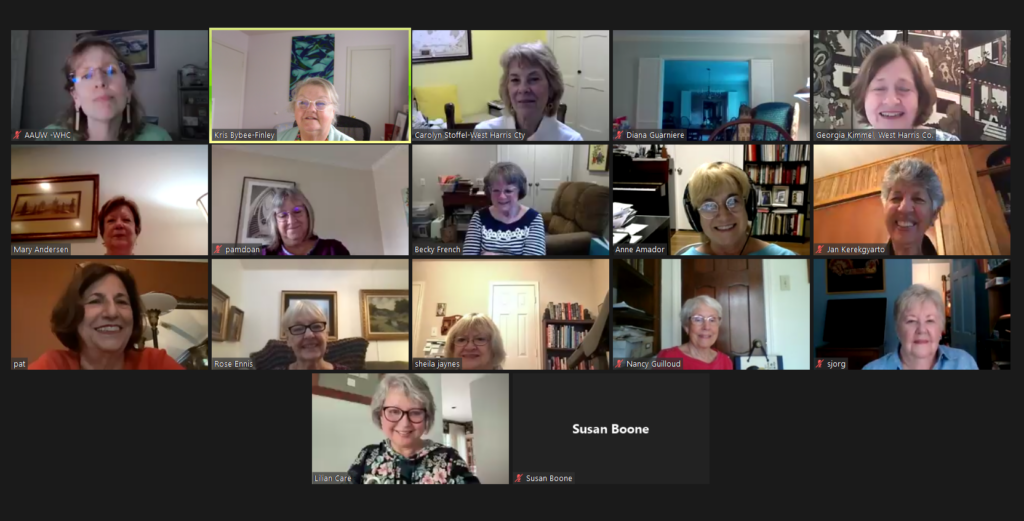 AAUW WHC is inviting you to a scheduled Board Zoom meeting.
Topic: AAUW-WHC Board Meeting
Time: 05:00 PM Central Time (US and Canada)
Every month on the Second Monday until further notice.