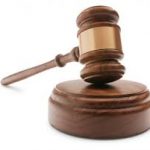 West Harris County Branch Board Meetings
2020-2021
Meets the 2nd Monday of the month at 6:00 p.m. at the President's home
11159 Riverview Way Houston 77042 (subject to change)

Zoom board meetings have been scheduled through the end of the year.  We can decide as a group at anytime if we are ready to meet in person.
Cindy has put together an exciting program list for the upcoming year.  I will forward it to you along with the agenda.
The Zoom account is now set up with the following account. aauwwhczoom@gmail.com.  The account is available for use by all WHC groups listed in the yearbook.  It may also be used by other WHC work groups with permission of the president.  I would like to have a small group that can schedule and conduct Zoom meetings for WHC.  Please let me know if are willing to help with Zoom.
AAUW WHC is inviting you to a scheduled Board Zoom meeting.
Topic: AAUW-WHC Board Meeting
Time: Jul 13, 2020 06:30 PM Central Time (US and Canada)
Every month on the Second Mon, until Jan 11, 2021, 7 occurrence(s)
Sep 14, 2020 06:30 PM
Oct 12, 2020 06:30 PM
Nov 9, 2020 06:30 PM
Dec 14, 2020 06:30 PM
Jan 11, 2021 06:30 PM