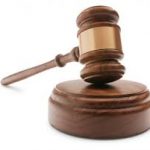 A Zoom board meeting has been scheduled for July 13 at 6:30 pm.  Our main agenda items will be to make decisions about how to proceed with the membership coffee and Fall membership meetings.  If you have other items that need to be discussed, please let me know so they can be put on the agenda.  I plan to format the agenda a little differently this year.  We will address the items in the order they fall on the calendar.  Every board member will have an opportunity to share information.  However, we will address the most chronologically important items first.
Zoom board meetings have been scheduled through the end of the year.  We can decide as a group at anytime if we are ready to meet in person.
Cindy has put together an exciting program list for the upcoming year.  I will forward it to you along with the agenda.
The Zoom account is now set up with the following account. aauwwhczoom@gmail.com.  The account is available for use by all WHC groups listed in the yearbook.  It may also be used by other WHC work groups with permission of the president.  I would like to have a small group that can schedule and conduct Zoom meetings for WHC.  Please let me know if are willing to help with Zoom.
AAUW WHC is inviting you to a scheduled Board Zoom meeting.
Topic: AAUW-WHC Board Meeting
Time: Jul 13, 2020 06:30 PM Central Time (US and Canada)
Every month on the Second Mon, until Jan 11, 2021, 7 occurrence(s)
Jul 13, 2020 06:30 PM
Aug 10, 2020 06:30 PM
Sep 14, 2020 06:30 PM
Oct 12, 2020 06:30 PM
Nov 9, 2020 06:30 PM
Dec 14, 2020 06:30 PM
Jan 11, 2021 06:30 PM