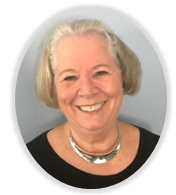 Dear Members,
Happy New Year!  We are all anxious for 2021 to be more like 2019 than 2020.  Our branch has done a great job of making 2020 a year of caring.  Your generosity toward the Greatest Needs Fund and Baker-Telfer Scholarship exceeded our wildest dreams.
In the spirit of caring, I've seen members reaching out to others in creative ways.  We have gone from Zoom newbies to old hands.  Our programs, book clubs, gourmet groups, and Garden Divas have not missed a beat transferring their gatherings to Zoom.  We look forward to seeing everyone in person but will do it slowly and cautiously.
Congratulations to Rose Ennis and Mary Peterson for working tirelessly on our 5 STAR application.  Everything has been uploaded to the website.  We should receive confirmation that West Harris County has successfully completed all 5 STARS in January.
Sincerely,
Carolyn Morris
Branch President