MESSAGE From the PRESIDENT

Dear West Harris County Members,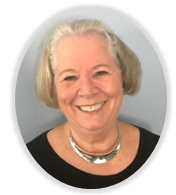 The 2020-21 AAUW year is off to a good start.  Cindy Hickok has a full calendar of Branch Zoom meetings, and book clubs and other groups met via Zoom throughout the summer.  Please email me if your group would like to use the WHC Zoom account.  I am booking groups through December on Zoom.  We are delighted that Texas State AAUW has reimbursed our branch for the $150 cost of the account.  While we are all missing face to face time, we are happy that Zoom is available for us to use.
Fall is the time to contribute to AAUW Funds and the Baker-Telfer Scholarship.  Both the National AAUW Fund and our local Baker-Telfer Scholarships do vital work for women's issues.  Thank you to Laura Cahill and Susan Dunten VPs of Funds and Sharon Pope, Cathy Urquhart, and Shari Mauthner who manage Baker-Telfer.
Mary Petersen and Rose Ennis are beginning the application for the National 5 STAR Award.  Please support them if they call for your help. One area where everyone can help us achieve the award is the 2-minute Activist.  (It really does only take that long.)  You are able to pick and choose the topics that you want to support by contacting our Senators and members of Congress.  Please consider doing it today.  https://www.aauw.org/act/two-minute-activist/
Stay Well!
Carolyn Morris