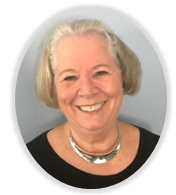 President's Message
Dear West Harris County Members,
What A Year!!!  It is wonderful that the CDC has relaxed some of the COVID 19 restrictions.  It will be so nice to be able to meet in large and small groups again.  One of the reasons we joined AAUW was to meet others with similar interests.  We are social beings who crave the face-to-face contact of others.
This has certainly been a year with lots of ups and downs.  The membership and the board have gone above and beyond to reach out to one another.  It will be fun next year to have a more relaxed "normal."  Texas AAUW has once again purchased a Zoom membership for WHC. The Zoom platform will be available for any group or WHC event.  That means if we have one of our famous Houston rainstorms, your group may decide to use Zoom instead of rescheduling an in-person meeting.  I will be available to set up and host Zoom meetings again next year.
Please be sure and rejoin AAUW-WHC.  The pandemic has been hard on women and children.  Your commitment to the cause is needed as much now as before.
I have enjoyed being your president!  Good luck, Rose, and WHC 2021-22 Board!  You have a strong membership to guide you.
My face is anxious to see your face!
Thanks for the great year!
Carolyn Morris
AAUW WHC President