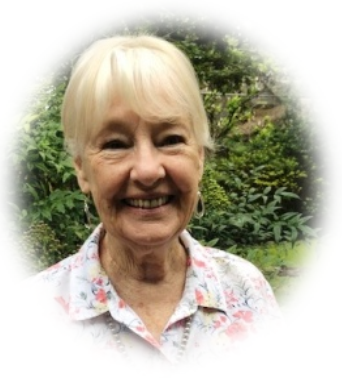 ZOOM, ZOOM, ZOOM! Who would have guessed that the sound many of us mimicked as children when playing with toys would become common nomenclature today: the verb became the noun almost overnight during COVID. Zooming has kept us connected, and if anyone still doesn't feel comfortable using it, please let me know. We can figure out a fix! We want every member to be active even if at present if has to be on Zoom.
Fall is here and so much is already happening! The directory was printed and is in the process of being distributed to all of you. The work that goes into its publication is incredible: constant collection and updating of data, verifying information from multiple sources, and endless revisions. So keep it handy because it contains a wealth of information that you will use throughout the year. Mary Andersen, Pam Doan, Carolyn Stoffel, Sharon Jorgeson, and Diana Tiberia made all of this happen, and the hard work they poured into it will be evident as you turn each page. Special thanks to those who placed ads in the directory.
Fall is a time for fundraising through AAUW Funds and our very own Baker/Telfer Scholarship Program. Learn more about these worthwhile programs in this month's newsletter.
Do we have any "Hidden Figures" ready to step up to the plate this coming year? There are plenty of opportunities available for anyone interested in taking a more active role in our branch, but you may not know where to start. This is the perfect time to explore and begin shadowing a member. If interested, please contact me by e-mail to discuss where you can help.
Cheers!
Rose Ennis,
President
AAUW WHC President