Detailing the Impacts of SB8: Texas' New Abortion Ban
In September 2021, legislation banning abortion after the detection of a fetal heartbeat (SB8) went into effect in Texas. AAUW West Harris County member Amy Rose, who works as a senior analyst for the Harris County Commissioners Court's Analyst's Office recently published a memo, at the request of Harris County Judge Lina Hildago, on how the county might mitigate the negative impacts of the law. This article summarizes her memo and includes an overview of the impact of SB8 in Harris County and an overview of opportunities to support individuals impacted by the law or otherwise mitigate the law's negative effects.
Overview of SB8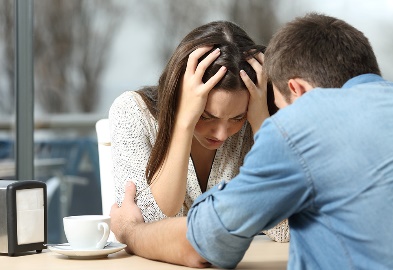 SB8 went into effect on September 1, 2021, and bans abortions in pregnancies where there is a detectable fetal heartbeat (typically six weeks gestation), except for in instances of medical emergencies. SB8 states that exceptions are provided in cases of a medical emergency. SB8 notably empowers private individuals, rather than the government, to enforce the law by permitting private residents to bring civil action against any individual that (1) performs or induces an abortion (such as physicians) after the detection of a fetal heartbeat; or (2) knowingly engages in conduct that aids or abets the performance or inducement of an abortion. Successful plaintiffs will be awarded "statutory damages in an amount of not less than $10,000 for each abortion that the defendant performed or induced in violation [of this law], and for each abortion performed or induced in violation [of this law] that the defendant aided or abetted."
Impact of SB8
A study from the University of Texas at Austin's Texas Policy Evaluation Project finds SB8 would prevent the majority of pregnant individuals in Texas from obtaining abortion care—58% of those seeking abortions in Texas in 2018 were more than six weeks pregnant when they first called a clinic for care.
Due to the restrictions imposed by SB8, many women are expected to seek abortion care outside of the state. States neighboring Texas (Arkansas, Louisiana, New Mexico, and Oklahoma) have less restrictive abortion laws, however, they also have far fewer number of abortion facilities. Texans seeking care at these out-of-state facilities will likely strain capacity and/or face wait times that may push them past the legal timeframe to obtain an abortion.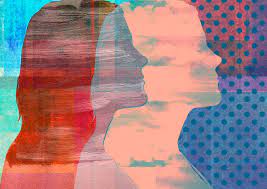 It is expected that SB8 will likely disproportionately impact Black and Hispanic women in Harris County, who have the lowest average household incomes ($62,255 and $70,379, respectively) when compared to Native American ($70,791), White ($95,493), and Asian ($101,827) households. Black women were disproportionately represented in the population of those who received an abortion in 2020 (38.4%) when compared to the population of Black individuals in Harris County overall (18.7%).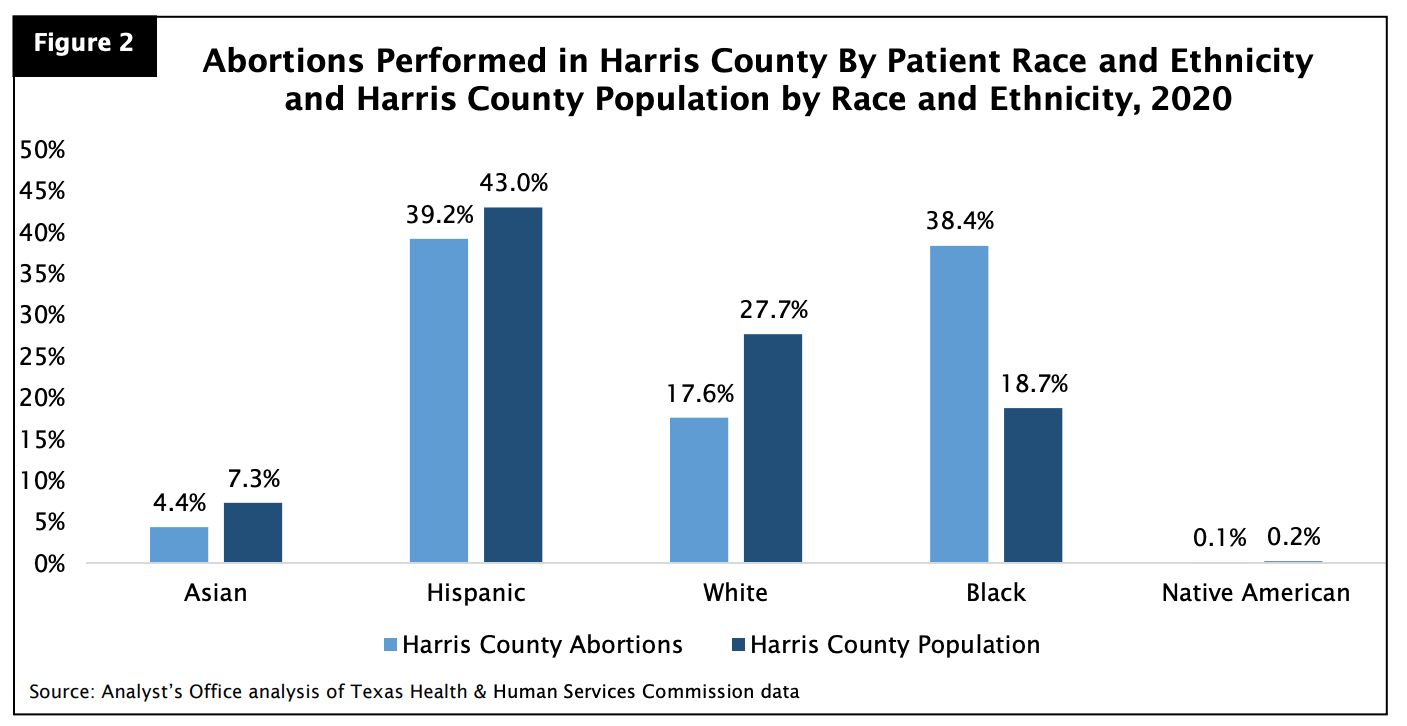 There are several opportunities for Harris County to mitigate the negative impacts of SB8 and support women seeking abortion, specifically:
Provide financial support to practical support organizations (that provide transportation, lodging, childcare, etc) for women seeking abortion. This could be done using federal American Rescue Plan Act (ARPA) funds. Funds counties receive from ARPA, unlike most federal funds, are not subject to the federal Hyde Amendment, which prohibits federal funds to be used for abortion services.
Disseminate Information. Given the increased challenges in accessing abortion care for residents in Texas, and the recent nature of the change, Harris County could appoint a department to disseminate information related to available services, including in-state and out-of-state clinics, financial support to subsidize travel, etc.
Lobby to change or enact state laws and protections. The Commissioners Court could advocate for expanding access to abortion care to the County's legislative agenda.
While AAUW is nonpartisan, one of the core values is "AAUW trusts that everyone can make their own informed choices about their reproductive lives within the dictates of their own moral and religious beliefs." https://www.aauw.org/resources/policy/position-repro/
Amy Rose
 Primary Election Coming Soon!
Your opinion counts. 
Your next opportunity to vote in person is early voting in the Texas primary elections starting on Valentine's Day, February 14, and ending on February 25, 2022.  Regular election day is on March 1, 2022.
A great source of information on elections and candidates is www.vote411.org.
Georgia Kimmel