The 88th Texas Legislative Session – 140 days to act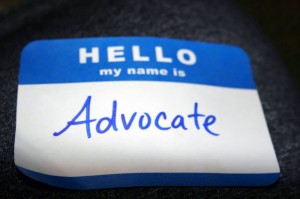 Lawmakers were sworn in on January 10 and will soon begin preparing a two-year budget and passing legislation.  According to Maria Mendez's article in the Texas Tribune:
How often does the Legislature meet? The Texas Legislature is comprised of the 150-member Texas House of Representatives, known as the lower chamber, and the 31-member Texas Senate, known as the upper chamber. Lawmakers meet every odd-numbered year, to pass the state's two-year budget and other laws from January to May. This is known as the regular session. The governor can call a special session outside of this timeframe, in which lawmakers convene for up to 30 days to pass laws only on issues outlined by the governor.
      How does a bill become a law? Only around 1,000 bills will pass during a session. (In the two most recent sessions, more than 7,000 bills were filed.) First, a bill must be referred to a committee in the chamber in which it originates. Then a committee chair decides which legislation will be considered when the committee meets. If a committee takes up a bill, a public hearing is held and a committee can then choose to report, or advance, a bill to the rest of the chamber or to not take action on the legislation. Once a bill is out of a committee, it must be scheduled for a debate on the floor of the chamber. After debate on a bill, the majority of lawmakers in a chamber has to approve the bill twice in order for it to pass. After a bill is passed in the chamber in which it originated, it is referred to the other chamber, where it goes through the same process.
    What is the pace of the Legislature? The first few months of the session are usually slow. By late January, chamber leaders will name lawmakers to committees, which will begin holding hearings for bills. In February, the governor usually outlines his emergency items during his State of the State speech. In April and May, the pace quickens to meet key deadlines. May 29 is the last day of the legislative session.
Texas Legislature 2023: Understanding how bills become law and more | The Texas Tribune BY MARÍA MÉNDEZ – JANUARY. 10, 2023
How is Texas AAUW advocating for legislation?  The Texas AAUW Public Policy Advisory group meets with our lobbyist Kate Kulhman of Hillco Partners. She provides a weekly list tracking bills for those topics that Texas AAUW has prioritized. Those bills will be followed especially as they are discussed in committees, scheduled to go to the house or Senate where amendments are introduced, and finally scheduled for a vote.
Texas AAUW will follow and support or oppose proposed bills on these priority topics:
Women's Health: Medicaid 12-month expansion for post-partum women; easing abortion restrictions in select situations such as rape, incest, and when a pregnant patient's life is at risk.
Voting – open elections.
Gun Violence Reduction.
Education: School vouchers, censorship, Teacher Retirement COLA, STARR testing, curriculum changes: history, science, and sex education.
Pay equity: While this issue is addressed mainly in Federal legislation, there may be some Texas House or Senate bills that take up this issue.
The Texas AAUW Public Policy Public advisory group will also be collaborating with other organizations, such as the League of Women Voters and the Texas Retired Teachers, to have more impact when supporting or opposing specific legislation.
How can I follow bills and legislative meetings? Our lobbyist reviewed and highly recommended using the Texas Legislature Online website as a tool to learn who your representatives are and to follow legislation, committee activities, and actual legislative events. The Legislature's website is an excellent resource. You can find all of the bills that have been filed and follow their progress. A tab for "My TLO" allows you to follow specific bills and receive notifications as those bills work through the process including committee hearings. You can even watch broadcasts of committee meetings or activities in the House or Senate chambers.
The Houston Chronicle has a 2023 Texas Bill Tracker.
Another great source of information where you can also keep up with critical news of the Legislature is The Texas Tribune. This nonprofit, nonpartisan public media organization publishes email newsletters that cover news of the Legislature from several news outlets. They also hold meetings with representatives via Zoom and available on YouTube. Their aim is to promote civic engagement and discourse on public policy.
So how can I participate in the Legislature? Ideally you can build a relationship with the legislator and staff as soon as possible. Call or meet with your legislators. They represent you. Most of the time you will talk with or meet with their staff members. Staff members are important since they make recommendations to the legislators regarding bills and log your views. You can advocate for or voice your opposition to legislation. Be prepared to support you position. You are not expected to be an expert but your experiences and viewpoint can sway the legislator's opinion. Be sure you do your homework and understand the issue or bill and where it is in the legislative process. Your communication needs to be timely and not after a bill has been voted on.
If you can't call or personally meet with your legislator email works too. Typically select staff members read the email, logging your support or opposition and will send you a response.  Advocates indicate that having many people voice their opinions on an issue impacts a legislator's vote.
Additional ways to impact the vote is to write a letter to the editor of your newspaper; participating at a lobby day at the capitol with a group, such as, the League of Women Voters or the Texas Retired Teachers; or to testify at a public hearing.
To keep Texas great each one of us needs to stay informed and advocate on issues important to women.
Georgia Kimmel
WHCB Public Policy Chair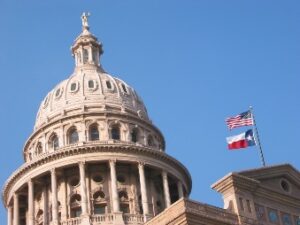 Learn from our Texas State Representatives
If you are interested in the upcoming Texas Legislative Session, tune in online to get the latest on new policies up for debate, the politics that could play out and the people who will make it all happen. Use the following link:

watch: Texas lawmakers, local leaders and reporters discuss the 2023 legislative session at https://www.texastribune.org/events/
You can also tune in to YouTube options: A Preview of the 88th Legislative Symposium 2023. There are four videos of the presentations given on December 8, 2022, in Austin at a meeting organized by The Texas Tribune.  Health care; Taxes; The Border; and Public Education are presented by Texas State Representatives.