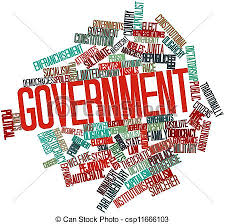 86th Texas Legislative Session – A Wrap-up
The Texas Legislature is over the the results are in. It was a well-behaved group when compared with the previous Legislature. This time there were no gun threats or fisticuffs between legislators. The admirable behavior appears to be a direct result of the 2018 election when Democrats picked up 14 seats in the Legislature 12 seats in the House and 2 in the Senate. The Legislature moved toward the center right.
Governor, Greg Abbott, Lt. Governor, Dan Patrick and the new House Speaker, Dennis Bonnen remained united and focused. They hammered away until they increased state spending on schools and cut property taxes. A feat thought impossible except by court order. Fortunately they had enough money this year to do it. But will money be there in coming years is a concern.
An enormous number of laws (1,400) were passed. Here are some of them. Please find complete information on new laws at: legiscan.com.
| | |
| --- | --- |
| SB 21 | Prohibits the sale of tobacco products and e-cigarettes to Texans under 21 |
| HB 3703 | Expands medical uses of medical marijuana (CBD oil) for certain conditions |
| HB 541 | Allows women to pump breast milk as well as breastfeed anywhere in public |
| SB 22 | Prohibits state and local governments from partnering with agencies that perform abortions even if they contract for service not related to the procedure |
| HB 650 | Prohibits the shackling of pregnant female prison inmates, requires trauma screening of each incoming female inmate and a study of visitation policies |
| HB 1631 | Bans red light cameras across the state but allows contracts to be enforced until they expire |
| HB 2048 | Repeals the driver responsibility program. It is estimated that over one million drivers will have surcharges lifted from their record |
| HB 37 | Makes stealing packages from your front door a possible third-degree felony |
| SB 1264 | Prevents surprise medical bills when your medical provider and insurance company can't agree on payment |
| SB 535 | Allows licensed handgun owners to carry their guns in places of worship unless prohibited by the institution |
| SB 476 | Allows diners to bring their pets to a restaurant's outdoor patio |
| SB 339 | Expands rules for selling houses in a floodplain, near a reservoir previously flooded land |
The 2020 election looms over Texas politics. The party that wins in 2020 will control the 87th Texas Legislature. The 87th Texas Legislature will control the congressional redistricting scheduled for 2021 and its direct descendent gerrymandering. Gerrymandering is the process of carving out districts to favor a particular party. Being an apathetic Texas voter is not an option.
Sources: The Texas Monthly, 2019: The Best and Worst…June 18, 2019, internet
Texas Tribune, Winners and Losers…May 21, 2019, internet
Texas Bar Journal, The 86th Session Overview…September 2019, print
Texas Tribune 820 New Texas Laws…August 29k 2019, internet
Last day to receive ballot by mail.
Tuesday, Nov 5, 2019
Be an informed voter and vote!
AAAW Public Policy Chairs
Dorothy Lauterbach, Pat Farnell, Roslyn Metchis