Voting Reminders              
by Nancy Bowden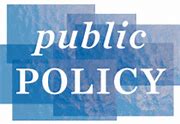 Primary Runoffs are on Tuesday, July 14.
Early voting starts on Monday, June 29.
Go to www.HarrisVotes.com to see your sample runoff ballot and/or fill out a vote by mail application. To vote by mail, the voter must meet at least one of these criteria:
be 65 or older
be disabled or sick (Fear of COVID-19 has not been approved at present.)
be out of the county during early voting and on election day
if the voter is in jail but qualified
to vote.
The completed vote by mail application must be mailed back to arrive no later than 11 business days before the election.
Call the Election Helpline number, 713-755-6965, if there are any questions.