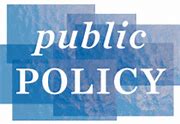 The US Census is a headcount of every person living in our country — regardless of citizenship or immigration status. It's required by the Constitution and has occurred every decade since 1790. The information gathered determines the number of congressional seats and Electoral College votes each state will get in the next decade. There are a fixed number of 435 seats allocated to the House of Representatives. Texas and Florida are expected to increase their number of congressional seats. Other states will lose congressional seats.
It is estimated that $888 billion a year in federal funding will be distributed to the states based on the census. In addition, the information gathered could be used by all levels of society, from education to politics and from industry to health care. For example, businesses could use the census to determine if and how they should expand; emergency services might decide where best to put their resources.
Changes
The 2020 Census will be different is several ways. For the first time households can respond online, return a paper form or call an 800 number. For a sample of the 2020 Census go to census.gov.
Questions regarding race and household relationships will be more specific. Regarding race, if you are white and non-Hispanic, you will be asked for example is your origin German or Irish. If you are black, you will be asked for example is your origin Jamaican or Nigerian. Regarding household relationships couples living together can identify their relationship as either "same sex" or "opposite sex."
Privacy
Under current federal law the Census Bureau cannot share census responses identifying individuals with other agencies including immigration and law enforcement until 72 years after information is collected.
Schedule
On or before mid-March you will receive an invitation to respond to the Census Bureau online. Some households will receive paper questionnaires. Between March 16 and April 27, you will receive four reminders to respond. If you have not responded by phone, paper form or online by April 27, expect a census taker at your front door.
Jobs
The 2020 Census will create approximately a half-million temporary jobs. The jobs will include flexible hours and paid training among its benefits. The Census Bureau is committed to hiring census takers to work in their own communities. For complete details go to 2020census.gov/jobs.
Results
The 2020 census data used for state and local redistricting should be released by March 31, 2021. The 2020 census data used for reapportionment of congressional seats goes into effect with the 2022 elections.
Dorothy Lauterbach,
Public Policy Committee
Sources:
United States Census Bureau, census.gov, Internet
CBS News, Dec. 31, 2019, 10 States Set to Lose….Internet
NPR, Mar. 31, 2019, What You Need…. Internet