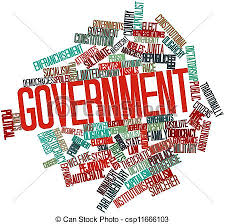 Be on the lookout for the new Public Policy Interest group and Be a Texas Voter in the Constitution Amendment Election November 5, 2019.
The Texas Constitution
The current Texas Constitution was written in 1876 and has been amended nearly five-hundred times. The rules for how state and local governments should run are very specific in the Texas Constitution, unlike in the US Constitution. Therefore the state lawmakers have little freedom to make changes to laws without amending the state constitution. The proposed changes must pass both houses of the legislation by a ⅔ vote, and then the voters must approve all the changes. This year there are ten Constitutional Amendments:
Prop #1 Municipal Judges
Prop #2 Water Project
Prop #3 Tax Relief
Prop #4 Personal Income Tax
Prop #5 Sporting Goods Tax to Support State Parks
Prop #6 Cancer Prevention Research
Prop #7 Funding Public Education
Prop #8 Flood Control
Prop #9 Tax Exemption of Precious Metal
Prop #10 Law Enforcement Animals
To learn more about the amendments go to https://mylwv.org/texas/constitution-amendment-election
Last Day to register to vote
Monday, Oct 7, 2019.
Early Voting.
Monday, Oct 21 – Friday, Nov 1, 2019
Last to day to apply for ballot by mail.
Friday, Oct 25, 2019
Last day to receive ballot by mail.
Tuesday, Nov 5, 2019
Be an informed voter and vote!
AAAW Public Policy Chairs
Dorothy Lauterbach, Pat Farnell, Roslyn Metchis