BE COUNTED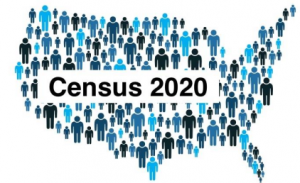 Have you completed the 2020 census form?  The Census Bureau announced September 30, 2020 as the deadline for collecting information.  As of early August, Texas was ranked 39th out of 50 states with a 58% self-response rate. In our area, Fort Bend County had the best self-response rate at 70.2%; Harris County had only a 57.6 % response rate; and Waller County self-response rate was only 49.7%.
The Census form is easy!  It takes 10 minutes or less and can be done online, by phone or by mail.  Are you worried about your private information?  Just know that it is illegal for The Census Bureau to share identifying information with any other government agencies.  The Census is extremely important for Houston or whichever community you live in. For example, each person who does not complete the 2020 Census (who doesn't get counted) results in Houston or your city could lose as much as $1,700 per year over the next ten years
Help get everyone counted by making sure you friends, family members, neighbors, and others get counted by completing the census form.
For more information about the Census and the Census form, please visit https://2020census.gov/
Remember the deadline to complete your 2020 Census is September 30, 2020
~Georgia Kimmel