Time to vote!
Texas has not one, but two elections in May.
On Saturday, May 7, two constitutional amendments, dealing with the Homestead exemption from ad valorem taxes, which are imposed by local school districts to fund their operations are on the ballot. Early voting starts on April 25.
A yes vote on Proposition 1 would allow the Texas Legislature to "provide for the reduction of the amount of a limitation on the amount of ad valorem taxes…on the residence homestead of a person who is elderly or disabled."
A yes vote on Proposition 2 would "[increase] the amount of the residence homestead exemption from ad valorem" taxes from $25,000 to $40,000.
Those who live in Spring Branch ISD can also vote on a bond proposal.
On Tuesday, May 24 is the follow up to the primary for those candidates that did not get majority of votes on March 1. Early voting begins on May 16.
---
50th Anniversary of Title IX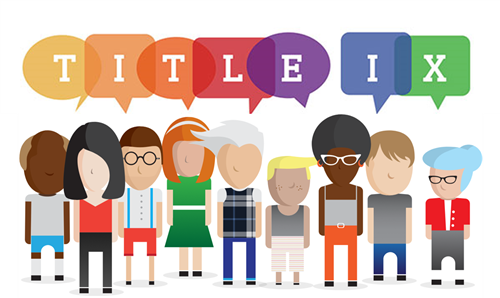 Title IX – "No person in the United States shall, on the basis of sex, be excluded from participation in, be denied the benefits of, or be subjected to discrimination under any education program or activity receiving Federal financial assistance."
Title IX turns 50 in June.  There is much to celebrate as schools have removed barriers for girls and women and have provided opportunities in athletics without regard to gender. Yet there is also much to do. AAUW supports strengthening and enforcing Title IX.  Our AAUW website is an excellent resource to keep up to date on Title IX and related issues.  To celebrate, please take time to read Title IX Quick Facts which is reprinted here.
Georgia Kimmel